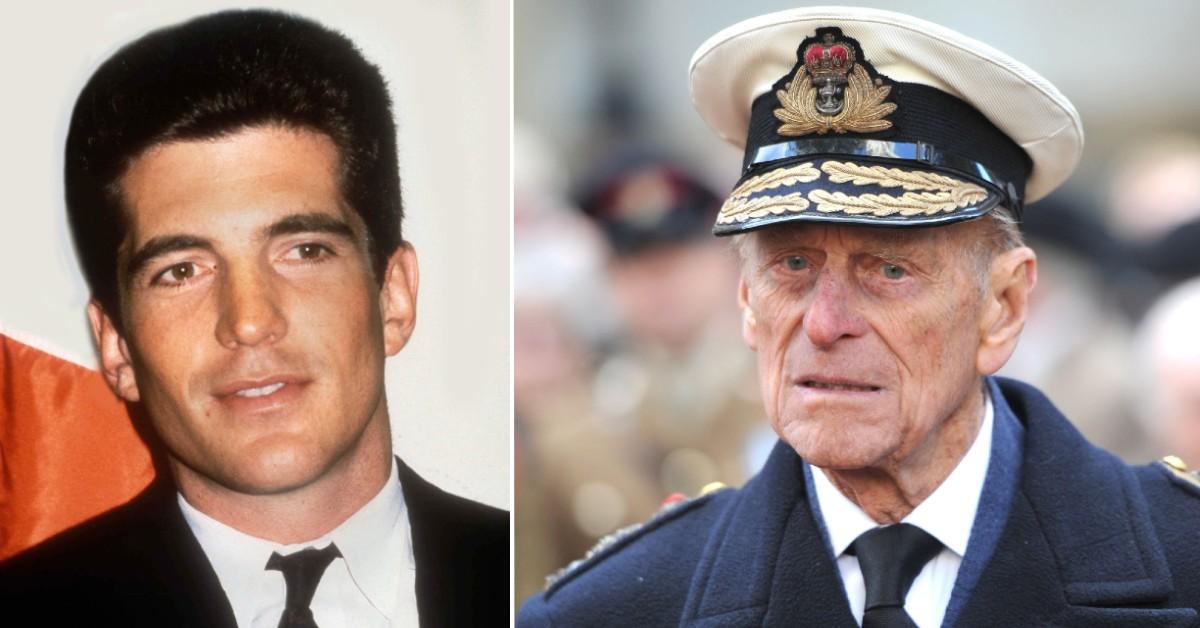 The funeral of Duke of Edinburgh, Prince Philip occurs today. He died on April 9 at age 99, making him the longest-serving royal consort in British history.
Looking through my "JFK files", yesterday I found my favorite Prince Philip story of all. It's a sentimental account of how the beloved royal comforted a grieving John F. Kennedy Jr. following his father's assassination in November 1963.
The Duke flew to Washington D.C. to attend President Kennedy's funeral. At the White House on Sunday, November 24, 1963, Jacqueline Kennedy was looking for John, Jr. and opened the door of his playroom. There she found Prince Philip sprawled on the floor, laughing and playing with the murdered president's son.
"John-John" would be celebrating his third birthday the following day, on the day of his father's burial at Arlington Cemetery. He had been heard asking earlier "where's Daddy?" and proclaiming "I don't have anybody to play with."
Her Majesty's husband decided he would entertain the toddler. It was a touching moment in White House history.
Almost a year and a half later, in May 1965, the British government provided an acre of land to the United States to serve as a memorial to President Kennedy. The site was Runnymede, where 750 years earlier King John signed the Magna Carta.
During the ceremony, Prince Philip and Jacqueline Kennedy held John Jr's hand.