A week before Elvis Presley performed at the San Antonio, Texas Hemisfair Arena, in August 1976, he bought his last motorcycle.
It was one of only 750 1976 Harley-Davidson FLH Electra-Glides built in honor of America's bicentennial celebration.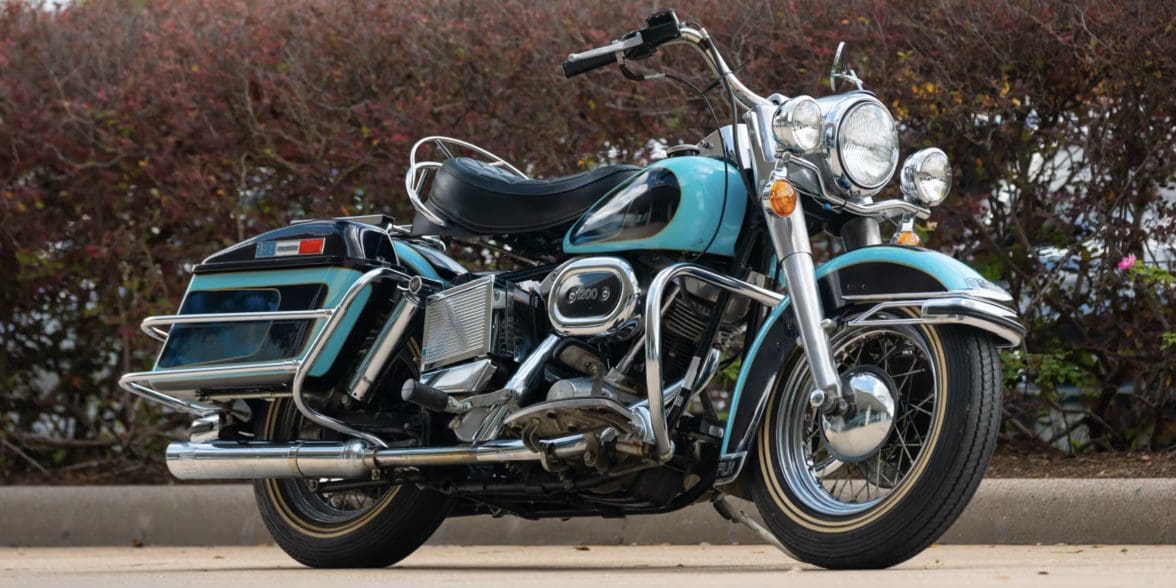 The King of Rock 'n Roll had his 1200cc bike finished with a custom black and blue paint job. A year later, Presley died on August 16, 1977. Today this currently shows just 1,261 miles on its odometer.
Fast foward to May, 2023. These two iconic American worlds are about to meet again as Elvis Presley's Harley Davidson is featured at this year's Mecum Indy 2023 Auction.
See Elvis the Rocking Motorcycle King here.
This motorcycle was one of countless machines Presley owned or purchased for others, including his loyal Memphis Mafia entourage, relatives and even strangers.
Over the years the bike was owned by several collectors and traveled from the showcase of a hotel owner to a museum, to a chop block just last year, where the Bicentennial was estimated at $2 million. However, the winning bid locked in at just $800,000.
Now, his beloved H-D beastie is back up for auction, making this time "a potential record-breaking bike for a Harley-Davidson sold at auction."
IN GOD WE TRUST
CLICK: PARK LANE by Rebecca Taylor
For free email notice when we post a new article like this, sign up below.