In a past newsletter, now scrubbed off many internet sites and correspondence, evidence suggests a Chinese heavily-connected voting services company in Michigan has direct influence on American elections.
In a post entitled "Have Chinese Spies Infiltrated American Elections?", independent and reliable reports from Kanecka The Great revealed a past statement written by Eugene Yu, the Founder & CEO of Konnech Inc., the election company based out of East Lansing, Michigan.
"After the 17th National Congress of the Communist Party of China, with the continuous development of political and economic reform, all kinds of election activities will become more and more a norm," Yu wrote.
"We have a senior professional team that has been engaged in election service and management for a long time, and we have the experience of overseas election internship and exchange," he continued.
"We can provide the most professional election consulting service and election activity solutions for all places and levels of Party committees, NPCs, CPPCCs, trade unions, overseas Chinese Federation, women's federations, Communist Youth League; villages, towns, streets, communities and units that have the need for election and evaluation of priorities."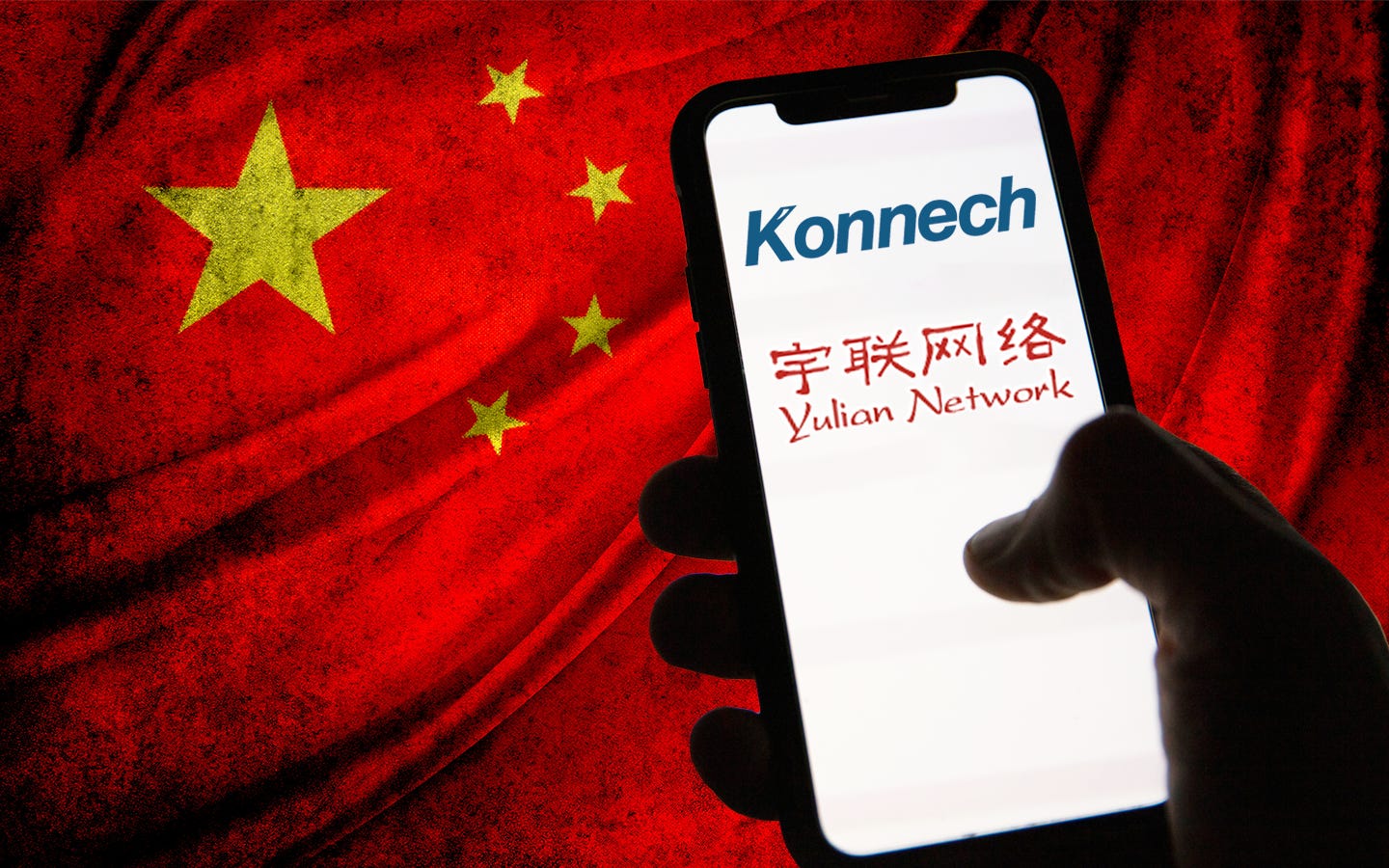 [All Chinese translated with Google & DeepL]
This quote is from the now-deleted website for the Chinese company, Jinhua Yulian Network Technology Co.
Yu, who graduated from Zhejiang University in 1982 before receiving his MBA from Wake Forest University in 1988, founded Michigan's Konnech Inc. on March 20, 2002, registering the domain "www.konnech.com" a month later.
On November 29, 2005, the Michigan CEO whose Chinese name is Jianwei Yu (于建伟), founded Jinhua Yulian Network Technology Co. in Jinhua City, Zhejiang Province, China.
On February 25, 2006, Yu registered the website "www.yu-lian.cn" for his Chinese election company to his American election company's email address "eyu@konnech.com".
In a 2013 archived version of the website, Yu referred to the former Chinese President as "Comrade Jiang Zemin" as he wrote in Chinese:
"After a lot of practice and many years of scientific and technological investment, in line with the principle of "political tasks first and economic benefits of enterprises second", our company has perfected and formed the whole set of election management theory and software tools in line with China's national conditions."

"We hope to ride on the spring breeze of political reform and provide you with election consulting services and election campaign management in line with China's national conditions based on our democratic election campaigns with Chinese characteristics."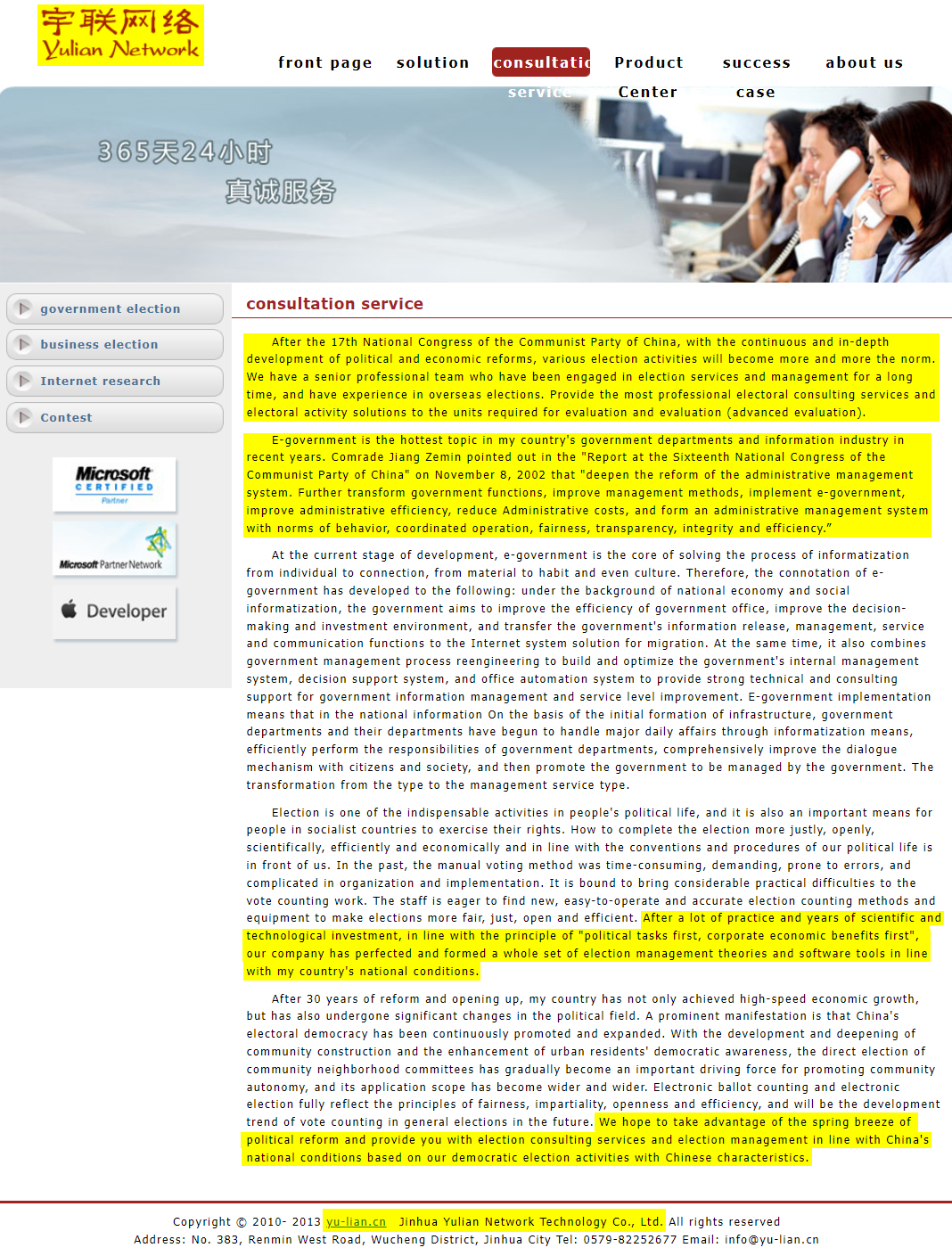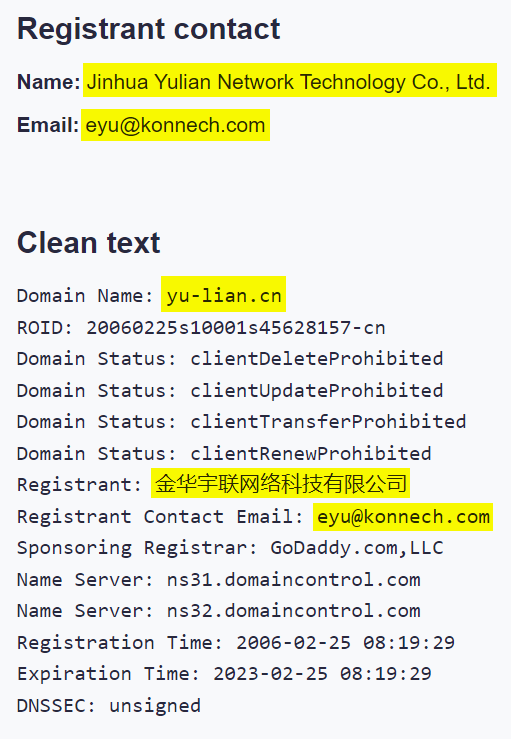 On a website page labeled "Success Stories", Yu listed in Chinese; "Election Management Solutions, Detroit, Michigan, USA", "Election Volunteer Management System", "Election District Point Management System", "Election Warehouse Management System", "Election Call Help Service Center", and lastly, "US Overseas Voter Election Management System", a program in which he managed voting for U.S. citizens and military service members residing overseas.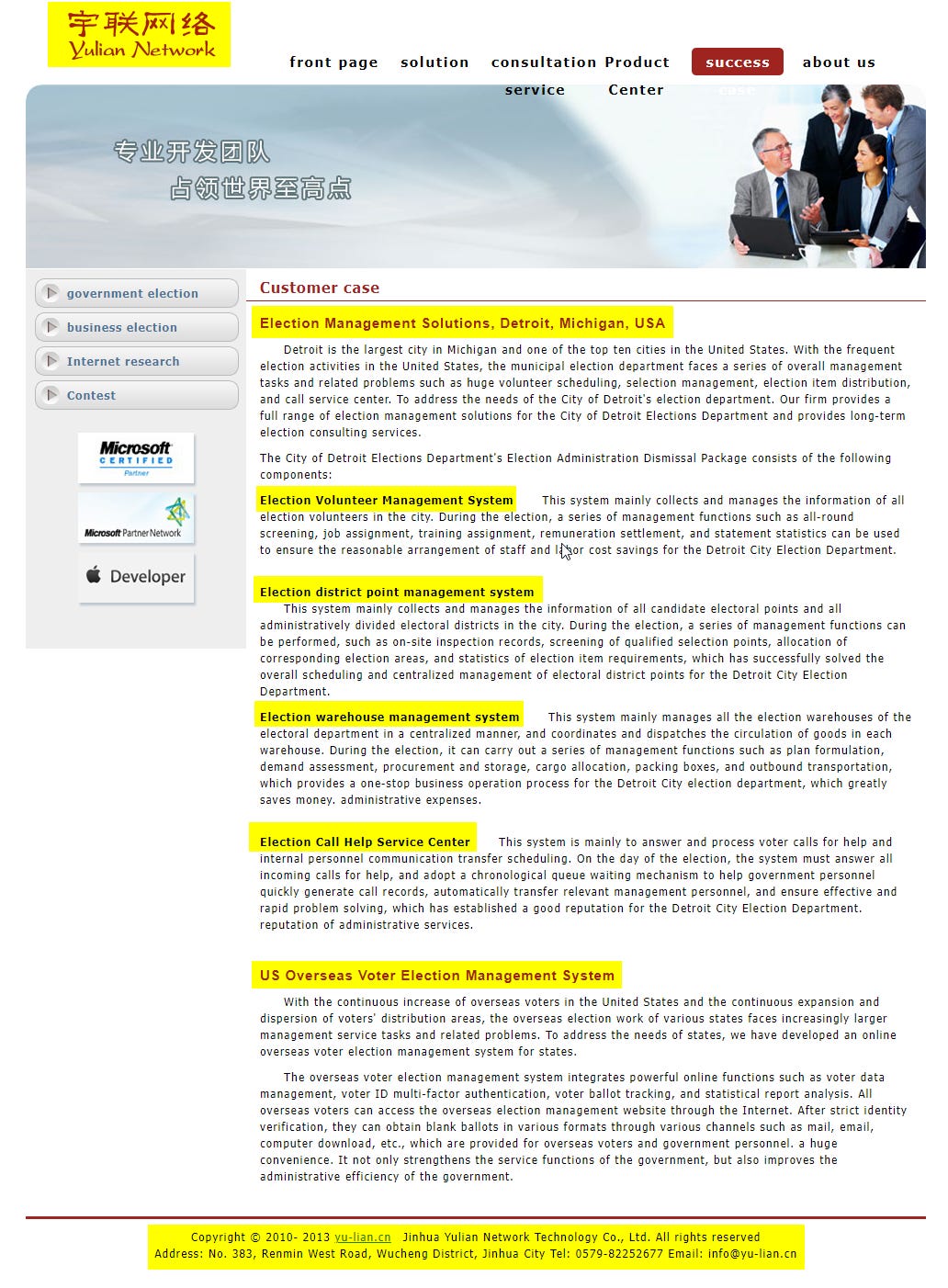 Yu, who previously redirected traffic from his Chinese election company's website "www.yu-lian.cn" to his American election company's website "www.konnech.com", even prominently featured the same banner image on the top of both of his websites.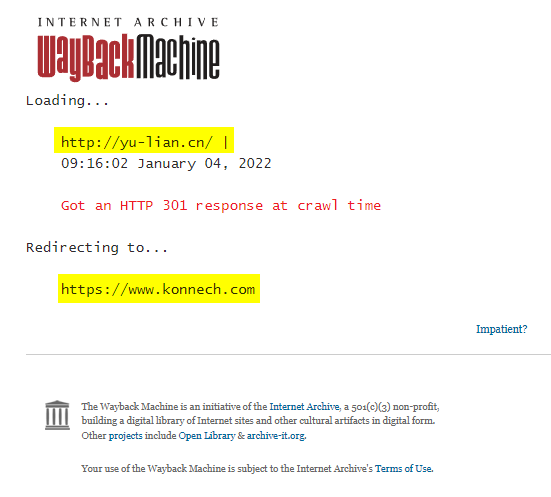 Kanecka The Great's investigation into Eugene Yu and Konnech Inc. began two weeks ago after Catherine Englebrecht of TrueTheVote and Gregg Phillips of OPSEC organized an event on Saturday, August 13th in Arizona called "the Pit".
During that event, they revealed that they had been part of a year-long investigation into Konnech with federal law enforcement after discovering a Konnech server's IP address switched locations between Zhejiang, China, and Grand Rapids, Michigan.
Independent tech journalist, Cognitive Carbon, who attended the Arizona event wrote:
"What they found was shocking: they found data that included personal details of nearly 1.8 million US poll workers. Details like their names, phone numbers, addresses, etc. Even the names of family members: things that might routinely be collected when you hire someone and issue them a paycheck.

But they also reportedly found rich details about where election machines were located, including floorplans of buildings used in elections. Nominally, this information would be of use by the election agencies, because the application they were using helped them track their election machine inventory.

But none of this should have been left out in the open for just anyone to see; and it sure as hell shouldn't have been done in China."
In Kanecka The Great's investigation, he was able to use Linkedin profiles, Facebook posts, domain registrations, internet archives, company patents, and Chinese search engines among other open-source tools to string together a disturbing connection between Konnech Inc. and two Chinese election companies — Jinhua Yulian Network Technology Co., Ltd. and Jinhua Hongzheng Technology Co., Ltd.
Subsequently, Kanecka The Great researched and wrote about the connections between these companies and their two founders — Eugene Yu and Lin Yu — in three articles and numerous social media posts over the last two weeks:
---
These articles document how Konnech Inc.:
🔹previously built a "communication platform" for the Confucius Institute,
🔹how the American company has been hiring Chinese coders for their "branch in Jinhua, Zhejiang" since at least 2005,
🔹how Australian Parliament Members complained about these Chinese coders during their 2020 election,
🔹how one of the Chinese companies named Hongzheng Technology — after being founded by Lin Yu on April 13, 2015, and registered to Eugene Yu's Michigan website on July 31, 2015 — has been building voting technology for China's National People's Congress in partnership with Lenovo, Huawei, China Unicom, China Telecom, and China Mobile.
---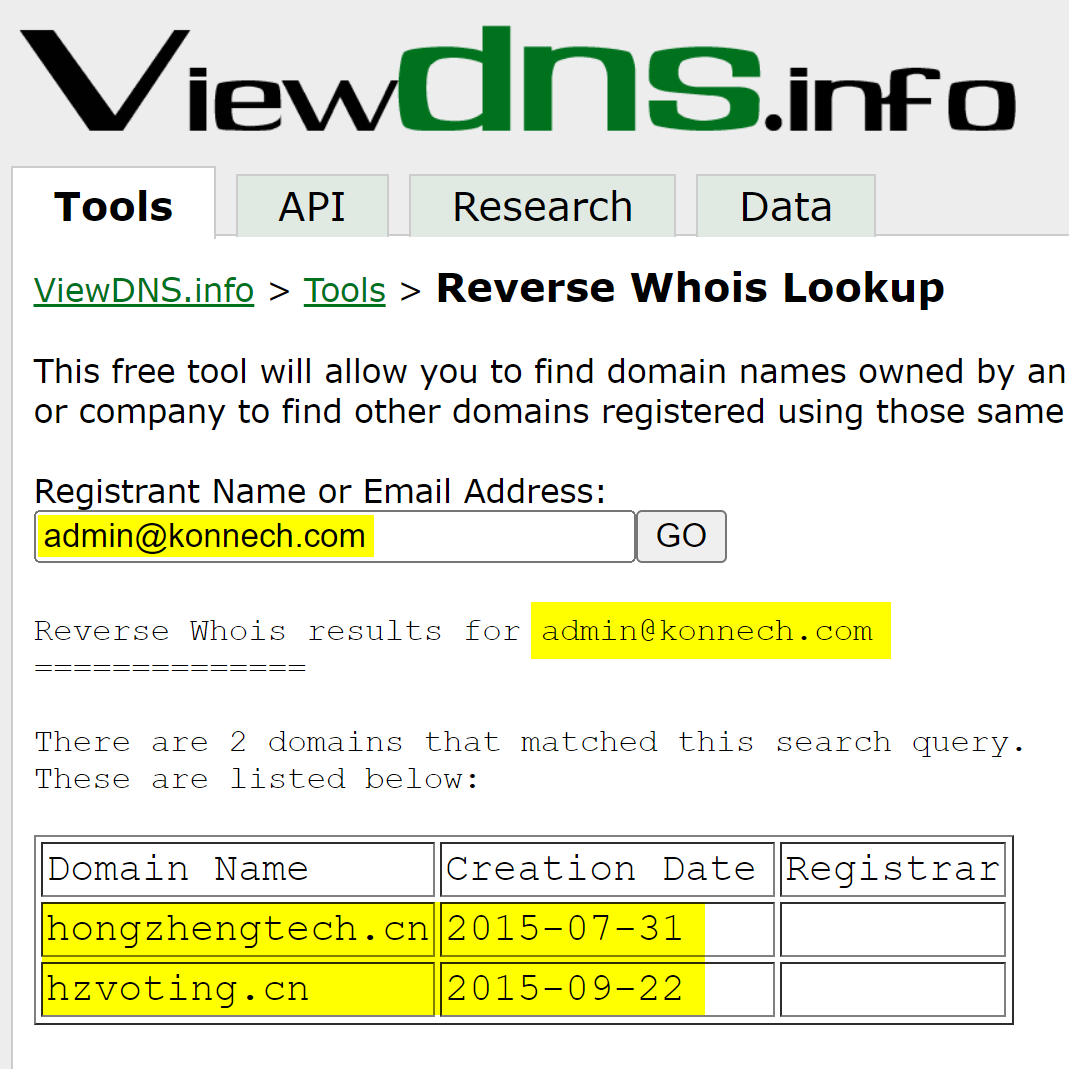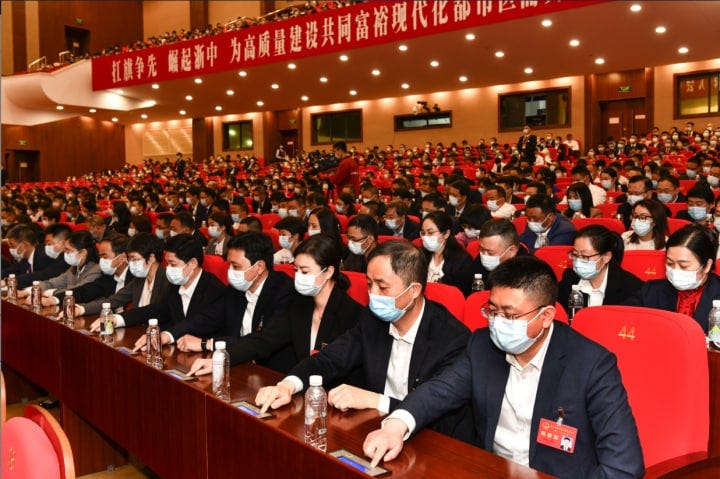 Yesterday, an independent journalist named, Digger Sleuth — who published this monumental article on August 16th which laid the foundation for my Chinese research — discovered the archived version of Eugene Yu's "www.yu-lian.cn".
Incredibly, in the copyright featured at the bottom, Eugene Yu mixed an American site he registered "reddatesoft.com" with Lin Yu's Chinese company "Jinhua Red Date Software Co." on his Chinese election company's website "www.yu-lian.cn" which was registered to his American election company's email address "eyu@konnech.com".
Perfectly linking a voting technology company in Australia, Canada, and the United States — through Konnech Inc., Eugene Yu, Yulian Network Co., Lin Yu, Red Date Software Co., and Hongzheng Technology Co. — to a Chinese Communist Party election company partnered with China's largest telecom giants in Jinhua City, Zhejiang Province, China.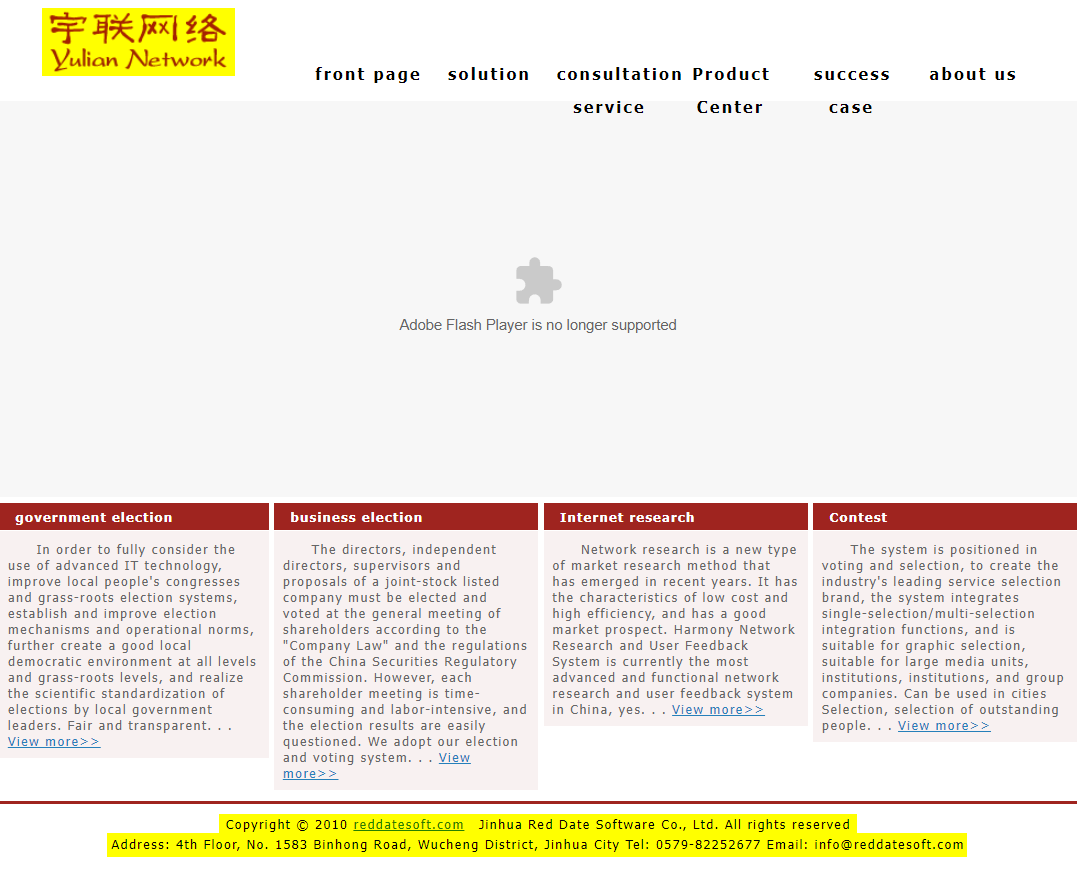 ---
In God We Trust
Thanks for supporting independent true journalism with a small tip. Dodie & Jack
We are thankful to our incredible sponsors!
Please Support These American Owned Businesses
___________________________
For Information
History, Texas, Pioneers, Genealogy
From award-winning Texas author Cynthia Leal Massey.
_________________________
CLICK: PARK LANE by Rebecca Taylor