SkyFly: Soar America open in summer 2021 as has become a signature attraction at The Island in Pigeon Forge entertainment park, located in the foothills of the Great Smoky Mountains National Park in Tennessee.
Designed in a steampunk style, SkyFly: Soar America is themed to a 1900's world fair airship that provides tours of America's greatest natural wonders.
According to Mason Schmitz of P+A Projects, which designed the building, the attraction's complex and curious exterior leads guests into an inventor's workshop where they board an "airship" for a ride above some of the most famous places in the United States.
Experience flight! Feel the mists of Niagara Falls, smell the swamps of the Everglades, and soar over seals in Alaska in an unforgettable and one-of-a-kind journey across America.
The sensations of flight are created by a state-of-the-art 50-ton ride platform that lifts guests into the air, feet dangling, before a 50-foot spherical screen. The ride gently moves guests in synchronization to the film on the screen to simulate flight, with wind, scents, and mists providing a fully immersive experience. The manufacturer, industry-leader Dynamic Attractions, helped pioneer flying theaters with their work on the wildly popular Soarin' rides at Disney parks across the world.
THE STORY
Passengers board the "World's Greatest Air Adventure" and experience the thrill of flying over wondrous and exotic locations with the famous explorer Peter Wilder. Along the adventure, they meet Peter and his daughter Hannah and learn about their travels and the steampunk airship they've invented to make such a journey possible. The story unfolds as guests move through the immersive queue and preshow experiences on the way to the flight deck.
THE FILM
SkyFly features an award-winning film that cannot be seen anywhere else in the world, showcasing footage filmed by helicopters and drones over America's most beautiful and iconic locations. Some of the best pilots and cinematographers in the world produced shots that visitors say takes their breath away.
THE DESTINATIONS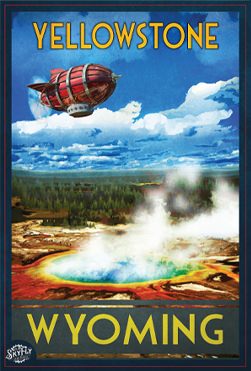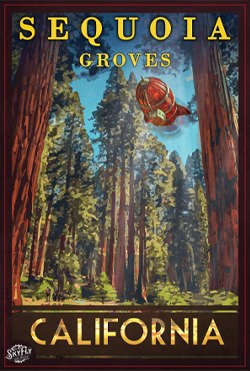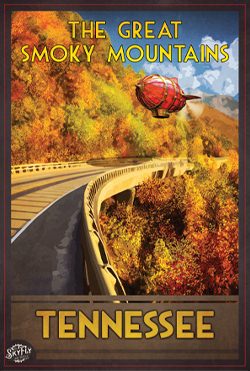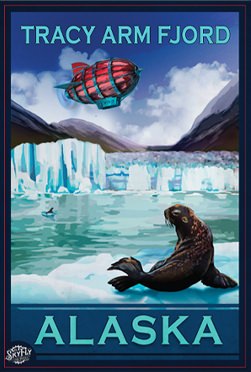 The Island entertainment destination draws over 12 million annual visitors with 23 acres of amusements, shopping, restaurants such as Paula Deen's Family Kitchen and Jimmy Buffett's Margaritaville Island Hotel, and attractions like the Great Smoky Mountain Observation Wheel and, now, Sky Fly: Soar America.
"This adventure ride will thrill everyone and will quickly become a top reason for families to visit the Smoky Mountains and Pigeon Forge," states Clay McManus, The Island's executive that co-led the attraction development in partnership with Dynamic Entertainment. "I encourage everyone thinking of coming to the Smoky Mountains to come and experience this incredibly fun attraction."
Tickets are in the $20 range. The attraction begins at 10 a.m. each day.
We Are Thankful To These Patriotic American Sponsors
___________________________