A nationwide job board has been established for healthy Americans who are not vaccinated with the experimental China Virus COVID-19 jabs.
The "No Vax Mandate Job Board" provides resources of employment listings for Americans interested.
The social media site GAB, founded by Andrew Torba, now has the job board as one of their groups.
"The Coronavirus scam, which began with Dr. Anthony Fauci funding the bat coronavirus research project at the Wuhan Institute of Virology, is now denying people their jobs and healthcare plans, including the front-line medical workers that the media pretends to love." a release indicates. "But don't worry — the AMERICA FIRST movement is rising to the occasion to step up and provide hope to mainstream America."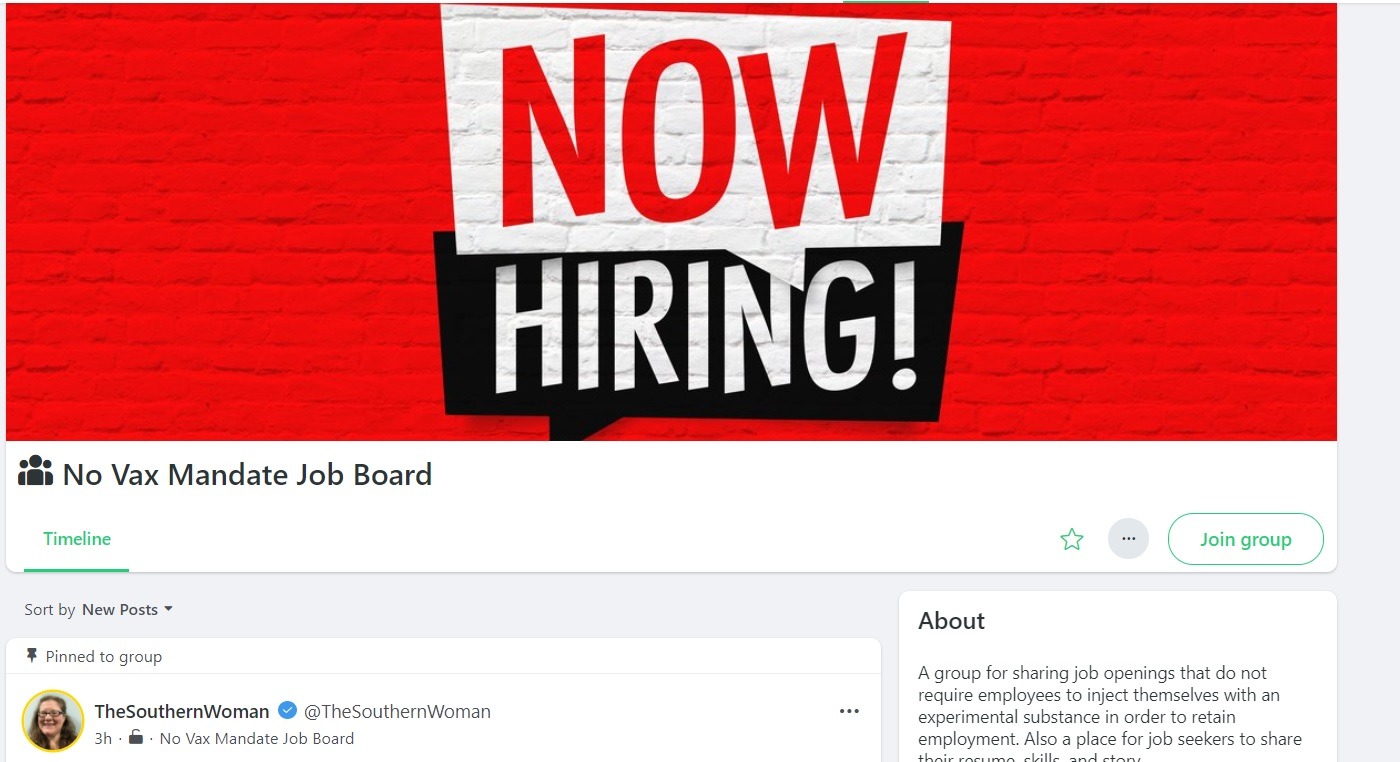 "The worldwide Coronavirus scam has been exposed, with massive Freedom protests taking place in Oklahoma City, Paris, Montreal, Canada, Italy, England, Hong Kong, and the Republic of Ireland."
"Dr. Anthony Fauci has been exposed as the funder of the Bat coronavirus project at the Wuhan Institute of Virology, which President Donald Trump and Secretary of State Mike Pompeo identify as the source of the outbreak."
"Protests against masking are taking place worldwide at centers of government in local areas hardest hit by the Washington Globalists' demonic policies."
___________________________
___________________________