In my somewhat strange, but patriotic sense of humor, I consider James Woods and Catturd the King and Prince of Twitter.
They have both been brave, bold and honest enough to be occasionally censored by Big Tech social media giants like Twitter (Facebook and Twitter–on and off– censored me throughout 2020 up to now, so far).
My selection to ordain a Queen and Princess would go to Emerald Robinson and Candace Owens.
Why Robinson?
Her own handpicked posts reveal a Best Of sample in what she recently deemed The Savage Queen Of Twitter Shows More Trophies.
"But, first," she wrote. "Let us consider one image that perfectly describes the relationship of the Biden regime to the GOP establishment — shall we?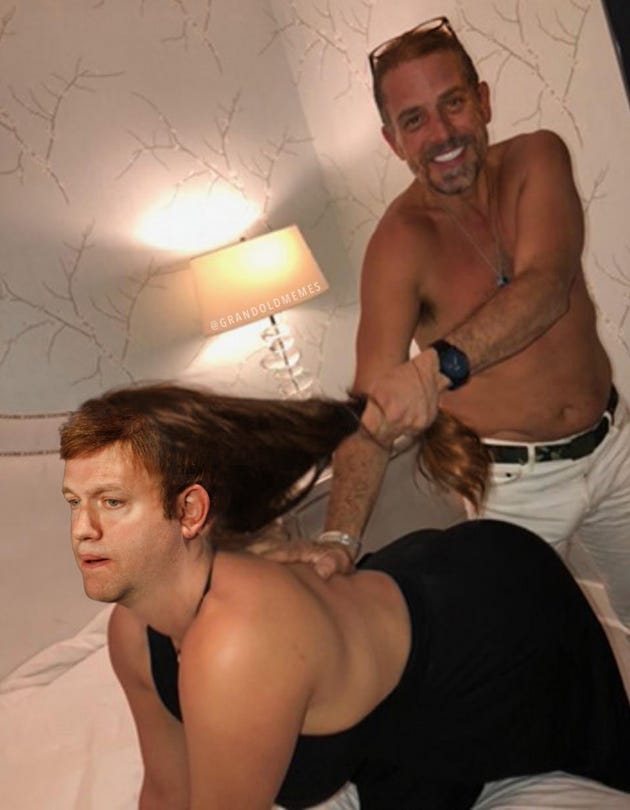 "So, without further ado, let's begin with Jeb Bush — or, as many of you know him, Jeb!"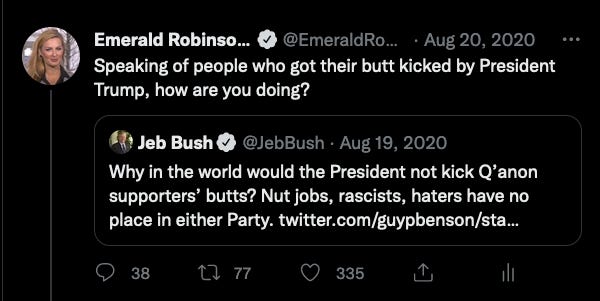 "While we are on the subject of celebrity disappearances, what happened to the uniparty's poster child Meghan McCain? And when did we make a deal with the Brits to let her pretend to be a journalist at The Daily Mail?"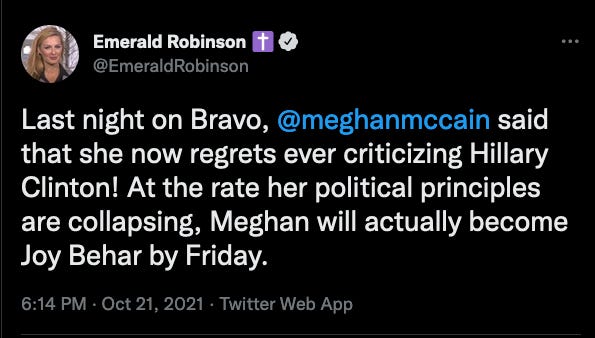 "Speaking of newspapers, there's never a bad time to insult the people who work at USA Today."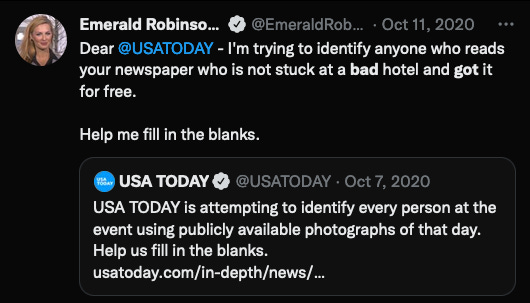 "And let's not forget the people who spend their days planting bogus stories in our newspapers — the fabulous civil servants at the FBI."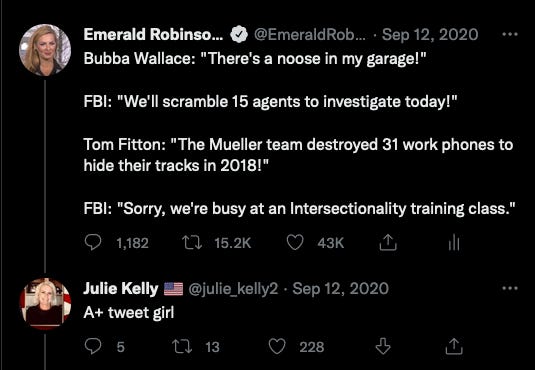 "Speaking of our cherished institutions, Harvard University never really explained how the infamous pedophile Jeffrey Epstein got an office on campus with a phone and a desk, did it?"
"But the truth is that Harvard University is a garbage dump, and most of the faculty and students are pure trash."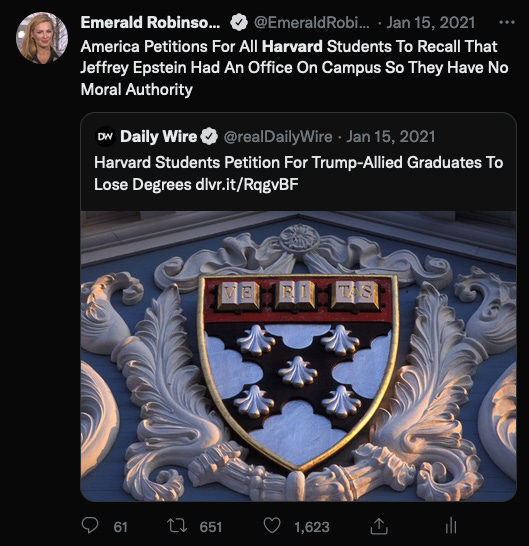 "Let's not forget the gang of grifters and groomers over at MSNBC who survive mostly on a diet of Zoloft and slander."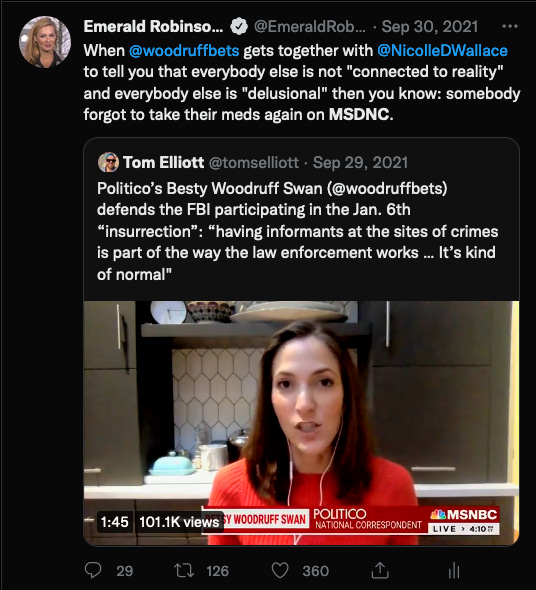 "MSNBC is the kind of news organization that keeps neolithic fossils like Mike Barnicle around to compliment communists when the need arises."

"At least Brian Williams had the good taste to retire from the news business before he got shot down in another imaginary military helicopter crash."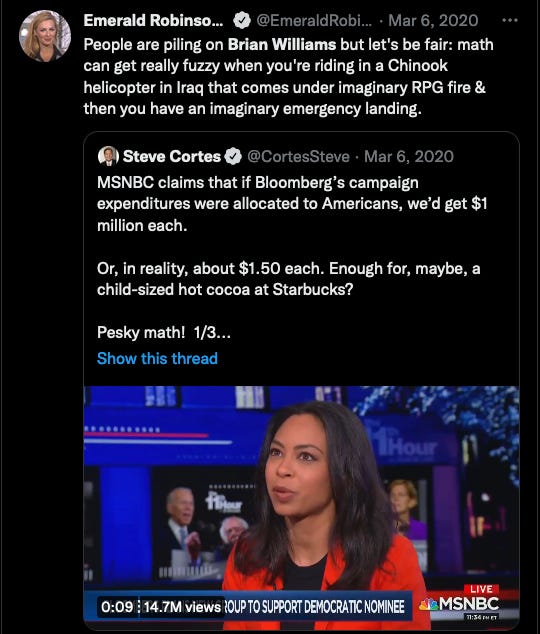 "And, finally, every day is a good day to troll the hair-gel tyrant Gavin Newsom, isn't it?"
If you like these, you might click and enjoy some of my favorites from:

🔹Catturd (who was censured by Twitter on October 11, 2022)