HUNTERS, CAMPERS, HIKERS & HOMEOWNERS BEWARE
HUNTING
Hunters must remember that areas where they leave game animal remains will attract bears.
🔹This carrion is an easy meal that bears will eagerly consume.
🔹No matter what time of year you hunt, it is possible you could encounter a bear. Although contact is minimal in the winter, due to hibernation, be aware of your surroundings, especially in remote locations that may contain dens with sleeping bears.
🔹Bear-proofing wildlife feeding stations, such as deer feeders, can be difficult. Because hunters want game to have access to feed, but want to exclude black bears, the best options involve limiting access. Unless they are protected by an electric fence that deer can jump, gravity feeders should likely be removed in favor of spin-cast feeders.
🔹The base of spin-cast feeders should be at least 10 feet off the ground, and suspended from a cross-member that is least 4 feet from the post that supports it. Alternatively, hunters may electrify tripod spin-cast or gravity feeders, as well as providing electric fencing.
🔹Electric fencing may be permanent, similar to systems designed for livestock, or be portable, such as "back-country bear fencing" often used to secure camp sites. These portable systems are available from many outdoor companies. They are powered by D-cell batteries and use lightweight posts and wire. Whether suspending feed or electrifying, take care to prevent damage and the loss of feed.
CAMPING
🔹Campers should collect trash nightly and hang it high enough from a tree or other structure that a bear cannot reach it, or climb to it. Ten feet off ground level and four feet from any branches is generally sufficient.
🔹Sweet-smelling items such as perfumes, insect repellants, and candy attract bears.
🔹The smell of camp cooking can also attract bears. It is wise to locate your cooking site 100 yards from your sleeping area. Even the smell of food on clothes can attract bears, so change clothes before sleeping if you cook for the camp.
🔹Coolers of food are easy targets for bears—keep them inside vehicles or otherwise inaccessible. Although some coolers are rated as bear-safe, black bears will still cause damage trying to get in them.
HIKING
🔹Hikers should be noisy in areas where black bears are present.
🔹A startled bear is a dangerous bear, and will have the same reaction as any animal when frightened. Although they might flee, they might also display defensive behaviors such as bluff charges or teeth clacking. This is especially possible for a female with cubs.
Bear-proofing around the house
Human-bear relations are most problematic around private homes.
🔹Bears, like raccoons, are opportunistic omnivores who enjoy human garbage. Homeowners should minimize exposing garbage to bears.
🔹A good first step is to secure trash cans with certified bear-proof covers. You can also contact your waste disposal company to request that they upgrade community dumpsters to be bear-proof.
🔹Minimize areas where you dump cooking grease, scraps, and reduce access to compost piles.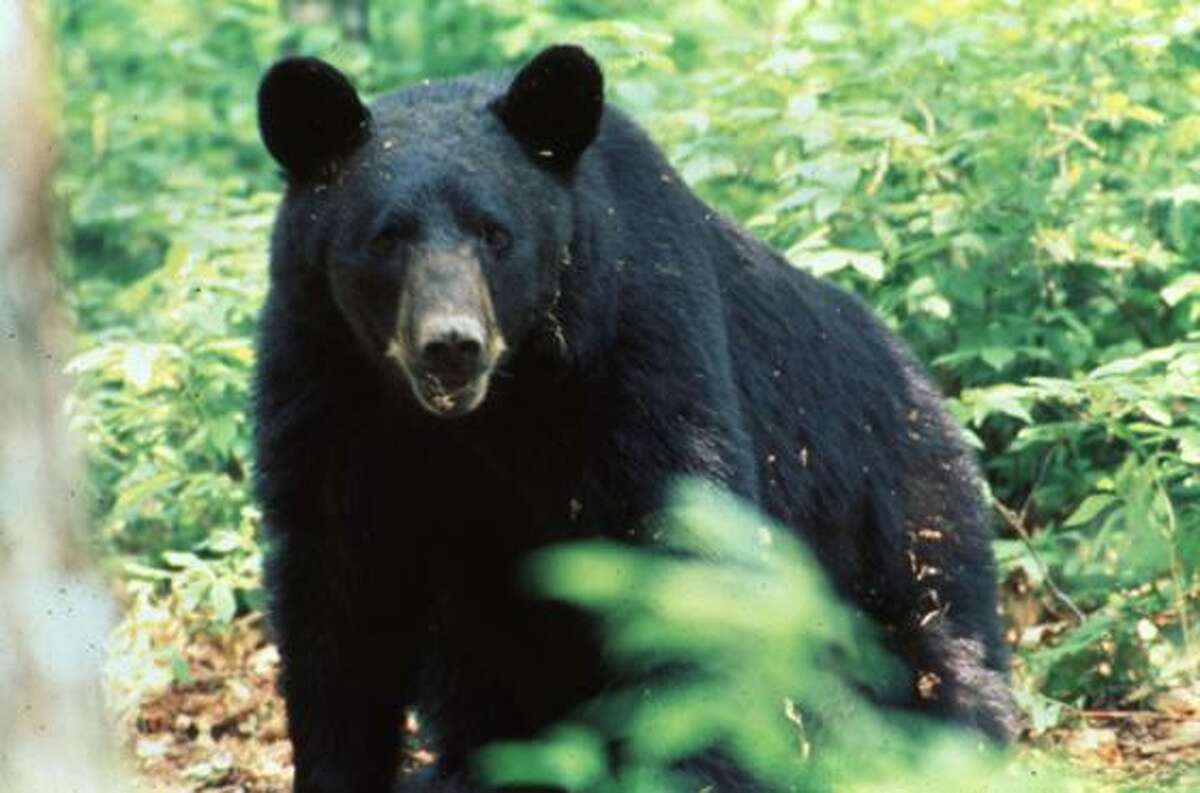 🔹Other food sources include bird feeders and other wildlife feed, fallen fruit from trees, pet foods, and barbecue pits.
🔹Wood piles attract rodents, which can be a food source. Bears will quickly assess these sources come to them for food. If you choose to feed wildlife in "bear country," move the feed frequently to prevent bears from becoming habituated to one area.
🔹It may be surprising, but a closed door, high window, or low wall often will not deter bears. Livestock and pet feed stored in outbuildings are easy, high-energy sources of nutrition for black bears.
We are thankful to our incredible sponsors!
Please Support These American Owned Businesses
___________________________
___________________________
From award-winning Texas author Cynthia Leal Massey.