Judicial Watch, the political watchdog, proved to be right again when in August 2020 they warned America:
"FBI Director Christopher Wray is only interested in damage control and institutional preservation for the disgraced and compromised FBI. Rather than cleaning house and reforming the Bureau, Wray is acting as a legal obstructionist, fighting tooth and nail to keep the full story of the corrupt "Crossfire Hurricane" investigation of President Trump and his associates from the American people."
"Wray's conduct will eventually destroy any remaining trust and confidence the public has in the FBI and further erode any remaining belief in the integrity of the Justice Department."
United States Sen. Chuck Grassley (R-Iowa) with years of experience, knows more than a thing or two about the nefarious and illegal actions of the FBI and DOJ.
Recently, as Senate Judiciary Committee Ranking Member,  Grassley indicates a dangerous political double standard has influenced and infected decisions in matters of paramount public interest.
🔹There has been sporadic and mixed mainstream news coverage on various whistleblower claims against these government organizations,
🔹It is critical to know these are legally protected disclosures
🔹Multiple (various indications reveal between 14 and 42–and growing) FBI whistleblowers include some in senior positions who are raising the alarm about tampering by senior FBI and Justice Department officials in politically sensitive investigations.
🔹These range from election and campaign finance probes across multiple election cycles to investigative activity involving defamatory information on Hunter Biden's financial and foreign business activities.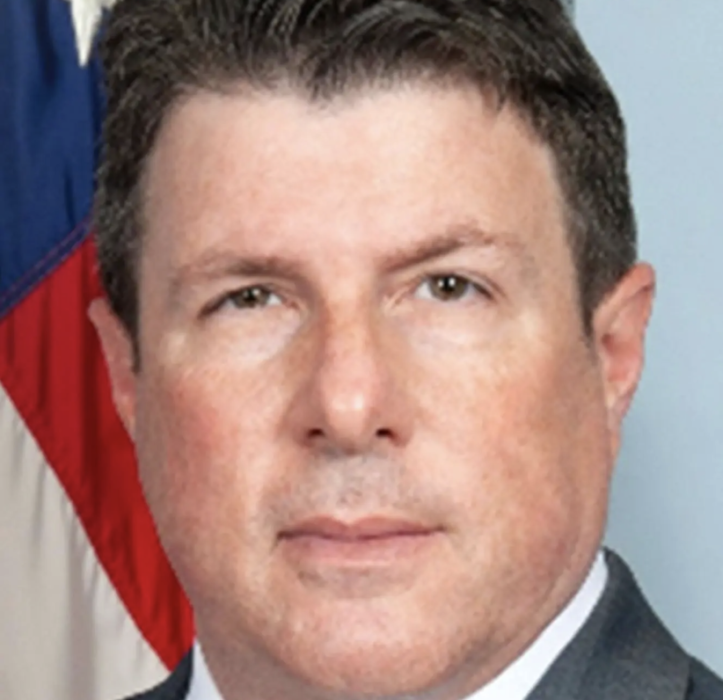 Ex-FBI Supervisor Tim Thibault
🔹Whistleblowers allege that Washington Field Office Assistant Special Agent in Charge Timothy Thibault disregarded agency guidelines requiring substantial factual predication to trigger investigations, while declining to move forward with other investigations despite proper predication.
🔹Thibault and Richard Pilger, director of the election crimes branch within the FBI's public integrity section, reportedly were instrumental in the opening of an investigation into the Trump campaign and its associates based in substantial part on information from the Barack Obama leftist-aligned organization.
🔹In 2013, though protected by the Biden Administration, Pilger worked with the IRS and Lois Lerner to target tax exempt political organizations such as those identified with Republicans or Tea Party.
A Treasury Department's Inspector General investigation confirmed that the IRS 'used inappropriate criteria that identified for review Tea Party and other organizations applying for tax-exempt status based upon their names or conservative positions.
🔹More recently, Thibault scrubbed and diluted details of the sources' leftist political bias from a memo seeking the full investigation.
🔹This was approved by FBI Director Chris Wray and Attorney General Merrick Garland.
MULTIPLE CAMPAIGN CYCLES
🔹Whistleblowers insist that Thibault, Pilger and others didn't always adhere to agency policies in their supervision of various election-related matters.
🔹This included campaign finance investigations across multiple presidential election cycles.
🔹Their information aligns with separate testimony from former acting Principal Associate Deputy Attorney General Richard Donoghue.
🔹Donohue previously told the committee that leadership within the public integrity section and election crimes branch frequently asserted authority they did not have, which opposed, influenced and discouraged investigations.
Grassley wrote a letter addressed to Wray and Garland which said,"Simply put, if a politically charged investigation is to be opened, the Justice Department and FBI have an obligation to ensure that it's done the right way. Based on the allegations, that does not appear to have happened. Such improper conduct demands further explanation from the Justice Department and FBI."
VIOLATED FEDERAL LAWS
Grassley, quite aware of some of these integrity violations even before these particular whistleblowers spoke up, had previously raised concerns about left-wing social media posts by Thibault.
🔹Grassley suggested Thibault likely violated federal laws department policies.
🔹Following Grassley's letter, the Inspector General referred Thibault to the Office of Special Counsel for potential Hatch Act violations.
Since then, it has been announced Thibault is retiring. Pilger also resigned.
Upon learning of Thilbault's retirement, Grassley addressed the matter formerly on the Senate floor about how he has "highlighted Thibault's partisan bias and how it infected major FBI investigations."
"That included a July 18th letter of this year that highlighted his role in opening a criminal investigation into Trump's campaign and advisors."
He noted that mainstream media, specifically "the Washington Post reported on that very same Trump investigation. However, the Post failed to note that Thibault was a prime mover in opening it. The Post failed to note that Thibault predicated it in substantial part on liberal news articles and information derived from a liberal non-profit."
GARLAND AND WRAY
"Attorney General Garland and Director Wray approved a full investigation anyway, which was contrary to standard procedure," he noted.
"That Post article appeared one day after I made the Trump investigation letter public," Grassley continued. "And one day after I made the July 25th Hunter Biden investigation letter public. Since Thibault's exit from the FBI, I've noticed more news articles and reporting that hasn't been accurate with respect to the allegations that I've made public. Let me take this opportunity to correct the record with respect to that inaccurate reporting."
"Some reports have noted that the Hunter Biden criminal probe is ongoing, therefore how can the allegations of Thibault shutting down investigative activity relating to Hunter Biden be credible? The whistleblower disclosures to me relate to investigative activity and avenues of information that originated separate from the ongoing Hunter Biden criminal probe. That's why the allegations I've brought forward are so important – we're dealing with a separate category of potentially criminal information relating to Hunter Biden that the FBI has within its possession. And, the information received by the FBI was either verified or verifiable." 
WHERE'S HUNTER INVESTIGATION?
"Even so, based on allegations, the investigative activity was shut down by Thibault and others based on the false assertion that it was disinformation." 
"To be precise, FBI officials wanted to take action with respect to this separate investigative information the FBI had in its possession relating to Hunter Biden. However, Thibault blocked them from doing what would normally be done." 
"Accordingly, the investigative activity and information couldn't be advanced as it should've been," Grassley told the senators. "Which means the FBI could've gathered more evidence with respect to Hunter Biden but cut bait instead. And the FBI and Thibault cut bait right before the 2020 presidential election." 
"Since the information and activity was shut down, it wouldn't have initially been shared with any ongoing criminal probe. That calls into question what U.S. Attorney Weiss is actually investigating. It also calls into question what the FBI's Baltimore Field Office is reviewing and whether it's the full scope of evidence. I've asked Director Wray about that. I asked him, 'How can verified and verifiable information relating to Hunter Biden's potential criminality be shared with U.S. Attorney Weiss if it is shut down?' No answer from Director Wray." 
WRAY'S FAILURE TO ANSWER
"At the Judiciary Committee's August 4th oversight hearing, Director Wray said that it's his expectation that such information would be shared with relevant offices. So, Director Wray, what have you done to ensure that your expectation has been met?"  
"Because of Director Wray's failure to answer, Congress is unaware of whether or not the FBI has finally shared full and complete information and investigative activity with any ongoing criminal probe. Therefore, without additional transparency from the government, there's a very real chance the Hunter Biden criminal probe doesn't include the full evidentiary picture."
"How can the American people trust the results?  Some have also questioned how an Assistant Special Agent in Charge like Thibault can have so much power to open and close investigative activity. Well, that's exactly what he did. And that power is often abused within the FBI."
THE AUDIT?
Grassley then mentioned a March 28, 2022 letter he and Senate Committee Chairman Durbin sent to the FBI about an audit. 
"That audit showed widespread violations of internal policies designed to ensure proper handling of the FBI's most sensitive investigations." 
In summary, the audit indicated:
🔹The FBI reviewed 353 Sensitive Investigative Matters – just under half of all such matters that were pending during this 18-month review period – and identified 747 violations.
🔹In 45 investigations, the FBI didn't conduct or document a legal review prior to opening it.
🔹In 40 investigations, the FBI officials who opened a sensitive investigative matter didn't obtain approval from the relevant Special Agent in Charge or Assistant Special Agent in Charge. 
"I fear that's just the tip of the iceberg," Grassley stated, then expounded on "Thibault's recent statement and the allegations that he didn't address: 
🔹First, he didn't address his role in opening a Trump investigation based on liberal news articles and information derived from a liberal non-profit. 
🔹Second, he didn't address his collaboration with Richard Pilger with respect to that investigation. 
🔹Third, he didn't address efforts to water-down the Trump investigation memo sent to Attorney General Garland and Director Wray which they ultimately approved. 
🔹Fourth, he didn't address the shutting down of investigative activity and avenues of information relating to Hunter Biden. 
🔹Fifth, he didn't address the alleged criminality within the information provided to the FBI about Hunter Biden. 
🔹Sixth, he didn't address the August 2020 assessment opened by Brian Auten that was used to falsely label Hunter Biden information as disinformation. 
🔹Seventh, he didn't address his actions to try and improperly mark investigative closings so that they couldn't be opened in the future. 
"Lastly, Thibault said that he 'welcomes any investigation' into the allegations against him. Well, Mr. Thibault, come on in."
In God We Trust
Thanks for supporting independent true journalism with a small tip. Dodie & Jack
We are thankful to our incredible sponsors!
Please Support These American Owned Businesses
___________________________
For Information
History, Texas, Pioneers, Genealogy
From award-winning Texas author Cynthia Leal Massey.
_________________________
CLICK: PARK LANE by Rebecca Taylor